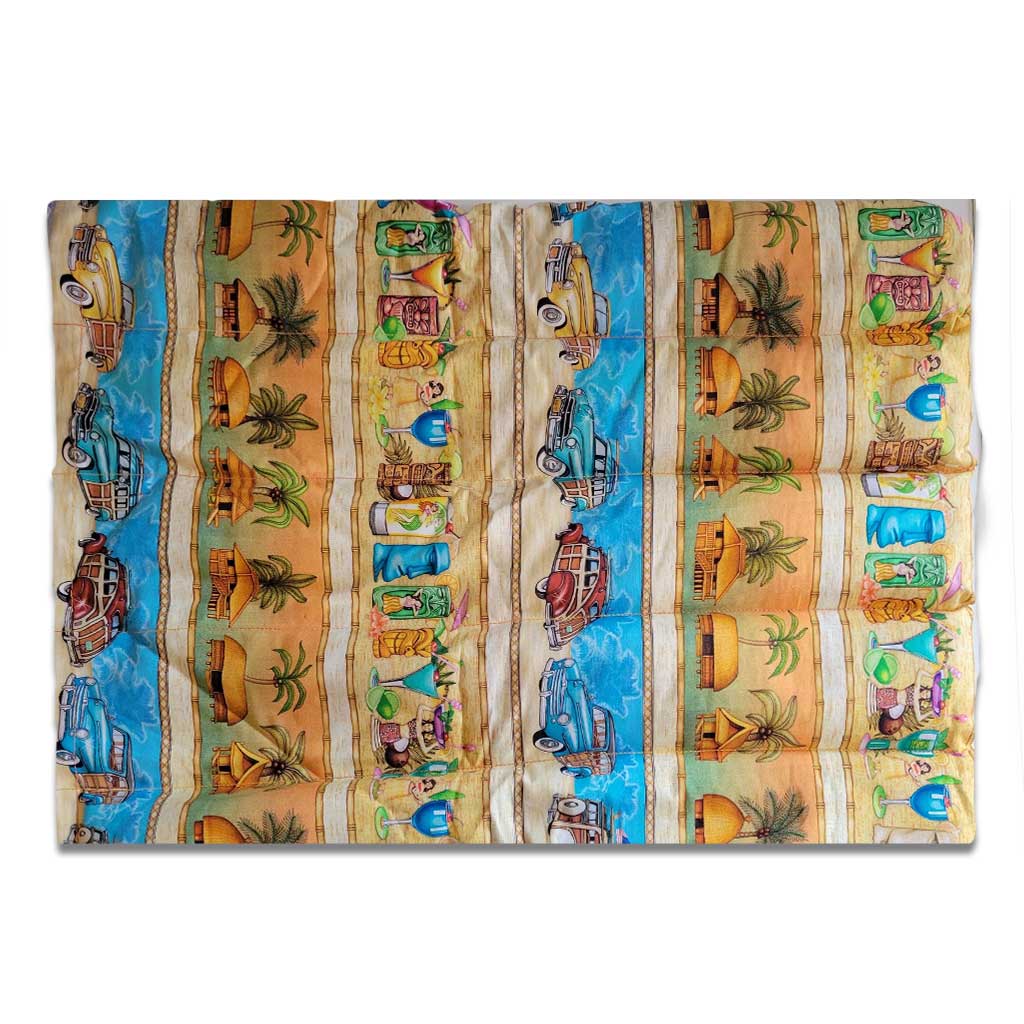 Hot & Cold Microwavable Freezable Natural Rice Pack (Large 14x20)
Woodie Tiki
Hot & Cold Microwavable Freezable Natural Rice Pack Recovery Pillow
Large & Flexible 14x20 inches
The Recovery Heating Pad & Cooling Pad is a natural herbal homeopathic microwavable rice heating pad that helps to reduce chronic pain, soothe sore muscles, calm anxiety and nerves, lessen inflammation and swelling, warm you when chilled and cool you when hot. The Recovery Pad can be used both hot and cold. Heat in a clean microwave for 1-3 minutes depending on your microwave strength. Or chill it in a freezer sealed in a ziplock bag.
We hand make our large and flexible Recovery Pillows locally in Santa Cruz County, employing a small team seamstresses to handcraft each pillow. We make them with California whole grain rice, 100% cotton quilting fabric and Bonny Doon Farm lavender buds. Also available unscented.
Heating & Cooling Instructions
Click here to Read the Complete Instructions Before Use
To Use Hot: Heat in a clean microwave for 1-3 minutes (depending on your microwave strength). Fold Recovery Pillow in half and place on microwave carousel or rotate manually after 2 minutes. Reheat for 1 to 2 minutes as necessary. The lavender buds are most fragrant the first time you heat it, and mellow with each heating. Depending on the ambient temperature, the Recovery Pillow will stay warm for 20-30 minutes or more.
To Use Cold: Seal the pillow in a ziplock bag and place in the freezer for a few hours or overnight. For best results for cold use, keep the pillow stored in the freezer when not in use. When ready, take the pillow from the freezer, remove the plastic bag and apply pillow directly to your body. Stays cold for 20-30 minutes or more.
---
Share this Product
---
More from this collection